Our original log cabin.


This cabin was originally hand hewn from logs about 1 mile from
where it now stands sometime in the 1840's.

The cabin and logs came from a property that was later owned
by my great, great uncle, Bert Phillips. See Also: Phillips Family Genealogy

Sometime in the late 1800's (1880's - 1890's) the cabin was moved to it's present
property, although it was located on top of the hill behind where
the cabin now stands. At that time there were no roads up here,
only the Indian trails, which were on top of the hills.

Around World War I, the modern road was constructed and
the cabin was moved down the hill near the road where it has
stood since.

In 1942, the Jewell family purchased the cabin and 3 acres for
$2,000. They did extensive renovations to the inside. Mr. Jewell
was a traveling minister, ministering to many congregations around
the county. Apparently there were many weddings performed in the cabin.

See Pictures of Mr. Jewell

The original cabin had two rooms and a stone fireplace downstairs,
and two smaller rooms upstairs. A kitchen was added in the
1940's, then two more additions at later times. The cabin now
has a modern kitchen, one and 1/2 baths, dining room, master
bedroom, along with the original rooms in the cabin. The stone
fireplace still exists, you can see the outside of the fireplace in the third picture below.

The logs are black because for years the owners applied creosote
paint as a preservative.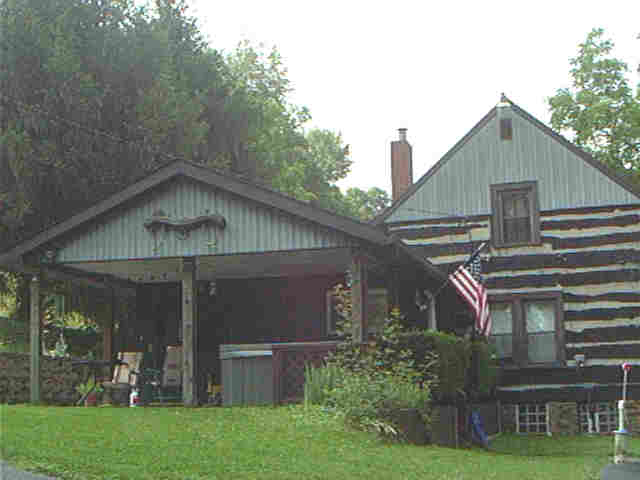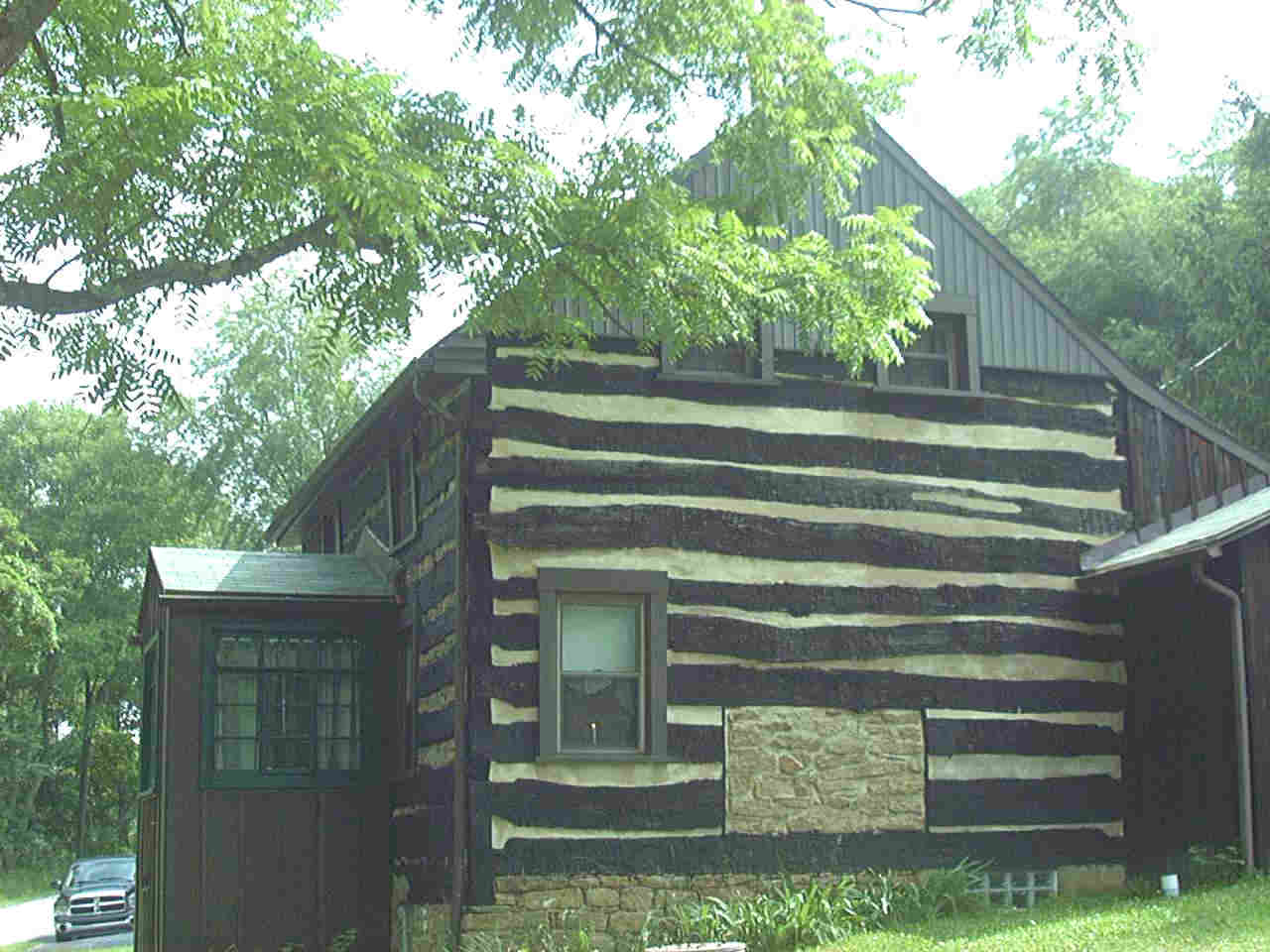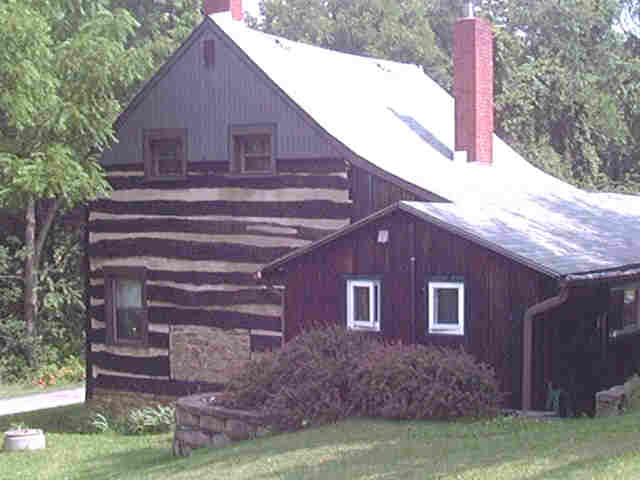 As the Cabin appeared in the 1940's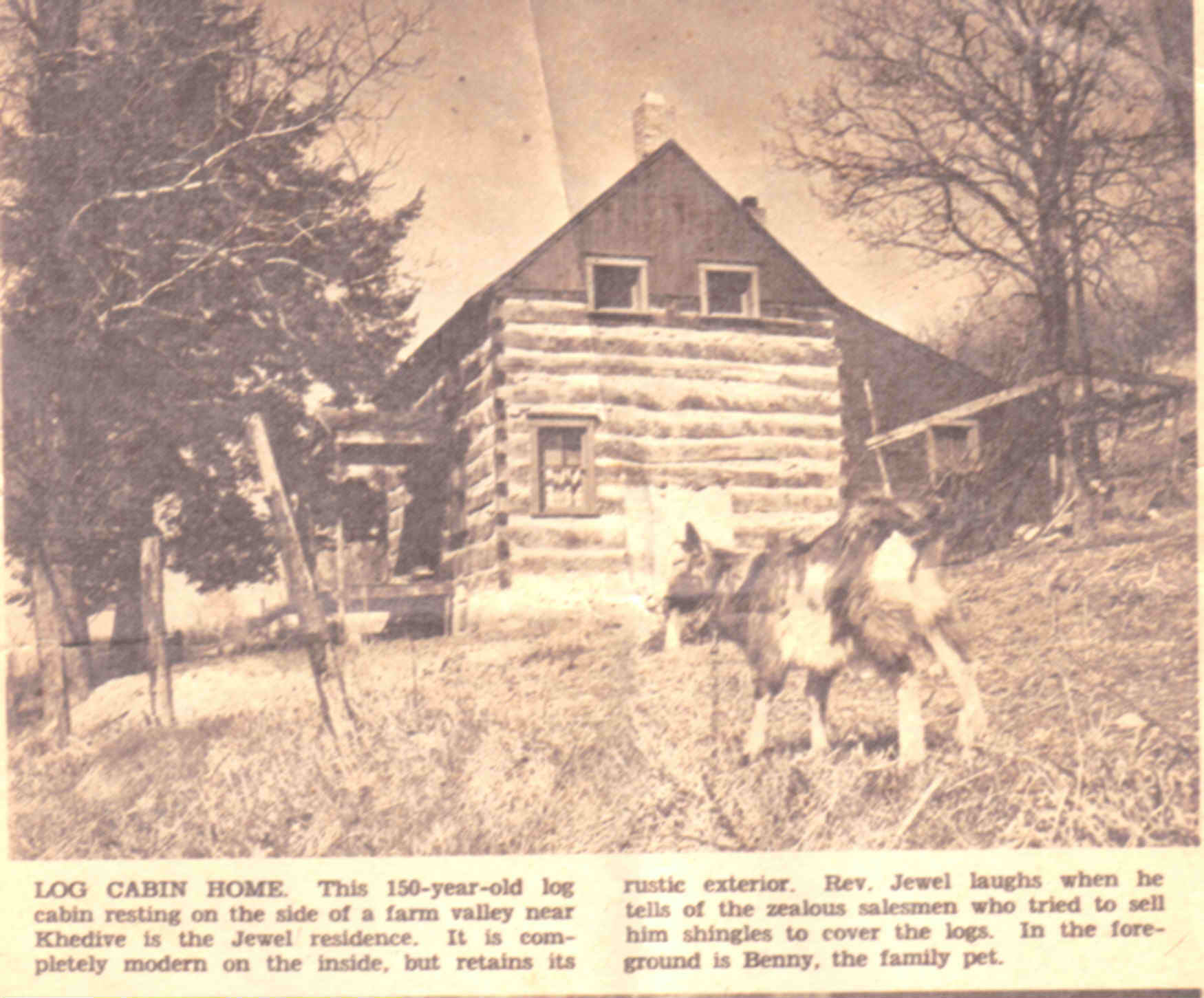 (Note: the fireplace is the same today as it was when this picture was taken, circa 1940's.
Even the holders for the rifle and the two lamps remain the same. Although the
fireplace now has an enclosed wood burning insert. Now hanging above the mantle
is my grandfather's (Homer Haver) 410 shotgun, once owned by my great grandfather and
purchased sometime prior to 1940.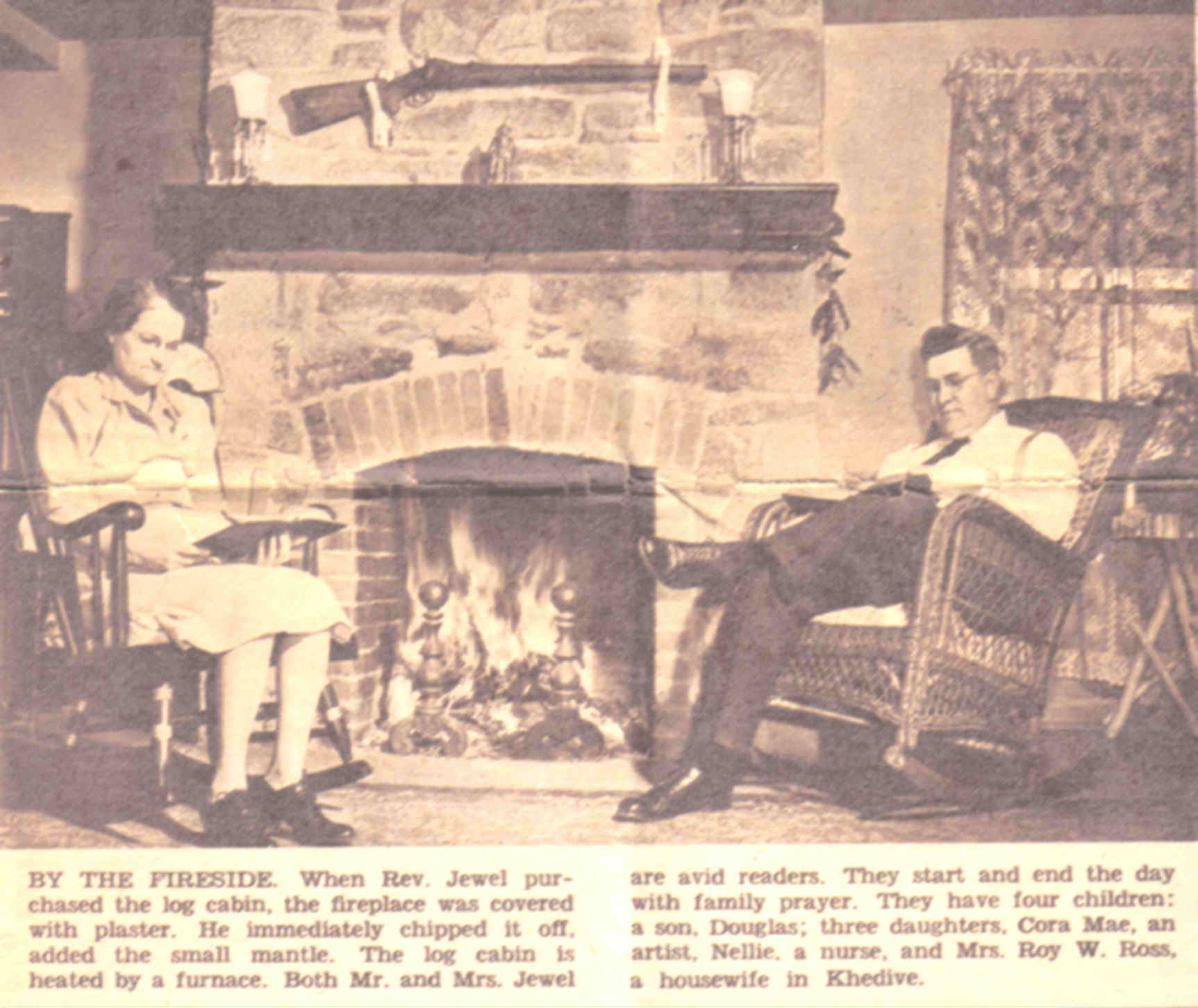 Back to Choose To Prosper Site Map